If you are interested in receiving chiropractic care, our experienced team is excited to help you achieve your wellness goals. If you have any questions about our Merrillville or Crown Point locations, or would like to learn more about chiropractic care at Kauffman Chiropractic, our experienced chiropractic team at Kauffman Chiropractic is here to help.
---
Consultation
On your first visit to our office, you will be greeted by our front desk with a smile. You will be asked to fill out our required forms which will help us gain information about your condition. Our doctors will talk with you about your condition. They will determine if chiropractic care can be a benefit to you. If the doctors cannot help you, they will refer you to a doctor who may be able to help.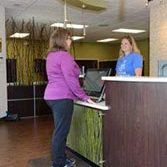 Examination
After a complete consultation, the doctor will perform a thorough chiropractic, neurologic, orthopedic and physical examination. This enables the doctor to gain valuable information regarding your condition. At this point, the doctor will determine if x-rays or other diagnostic tests are necessary.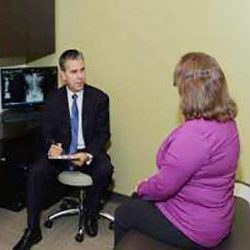 x-ray
X-ray is generally required to obtain a complete evaluation of a patient, and for your convenience, are taken in our office. X-rays are performed standing to determine the structure and alignment of the spine in weight bearing. Rest assured, our x-ray equipment is state-of-the-art in imaging.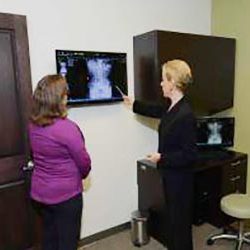 report of findings
Once we have gathered all your information from the consultation, examination, and x-ray, you will be scheduled for a follow up appointment. The doctor will thoroughly review all the findings to determine treatment recommendations, and will discuss them with you on your next visit.
treatment
Your treatment plan will be designed for your individual needs. Our gentle adjustments effectively eliminate your pain and restore alignment and flexibility to your spine. We also incorporate physical therapy and rehabilitative exercises to strengthen your spine and to prevent future recurrences.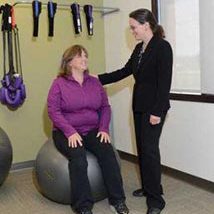 Schedule an appointment at one of our locations below: