Chiropractic Testimonials
"My name is Diane W. In 2001 I had an accident, and my ankle was reconstructed in 2002. I was in a wheel chair and my mobility and walking was very limited. I started seeing Dr. Robert Kauffman in March of 2006, and since seeing him I am out of my wheelchair more than I am in it. I mean, I am walking! I can wash dishes and cook a meal standing! In October of 2006 I purchased the Core Ball. I went from 368 pounds to 343 pounds! I am so excited! I never thought I would be drug free in January 2007. Thank you Dr. Kauffman!!"
- Diane W.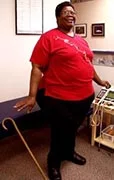 "Thanks to Dr. Kauffman and his wonderful staff, I no longer feel like an arthritic 80 year old woman. I came in with aches and pains all over. I was moving like a turtle. Now, I have more energy. I can sit and stand and walk and sleep without hip pain. Dr. Kauffman's treatments have worked wonders. He is knowledgeable, professional, and really cares about his patients."
- Lorraine G.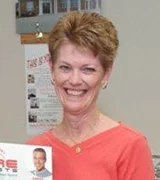 "I was a bus driver for years. One day my lower spine snapped straight which caused me to walk bent over and I could not stand straight. I had heard of Dr. Kauffman from an older guy that was riding a bus with me. I went to see Dr. Kauffman and now I am in mint condition and when I get out of order I go see Dr. Kauffman only."
- Arnold S.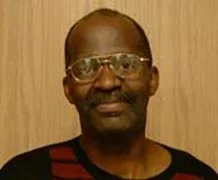 "Self healing was not one of my options. When I needed relief from the pain, Dr. Kauffman was there in a flash."
- Brian M.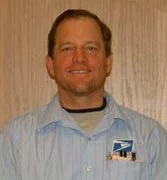 "As an amateur tri-athlete suffering from lower back pain, I needed to get my body healthy in order to maximize my training. Dr. Kauffman listened to my needs and was able to help relieve my pain. I'm happy to say that I am pain free. Dr. Kauffman and his entire staff are extremely pleasant and very accommodating. As a parent of two small children, I needed an office that was kid friendly. My kids actually look forward to my next appointment. I would highly recommend Dr. Kauffman. A big thanks to everyone for such a great experience."
- Chris W.
---
"The last three years as a patient of Dr. Kauffman have been both rewarding and impressive. It has been rewarding in that his medical expertise and counseling techniques have nurtured me back to full mobility of my spine. More impressive is that every patient receives the same qualitative care and special attention toward physical recovery. His wisdom in recommending certain therapeutic treatments unique to personal needs is remarkable. Not only will one be amazed by his sincere commitment to serve in restoring health, but tremendously blessed!"
- Deborah M.
---
"Thank you Kauffman Chiropractic! I have been Dr. Robert Kauffman's patient for 18 years. He has helped me with everything from a pinched nerve to tension headaches, and with always the same result - relief. What medication only masked, Dr. Kauffman's Chiropractic skill eliminated.
With adjustments and manipulation; combined with electrical stimulation therapy and cold pack therapy Dr. Kauffman relieved me of the pain that I had suffered with for weeks. I know that when I visit Dr. Kauffman that my pain will be lessened and I can get back to work and on with my life. The office staff is great; they are professional, friendly, and approachable. Thank you Dr. Kauffman for the relief that you have given me."
- Janet G.
---
"I have had a lot of neck and shoulder pain for over 8 years and have seen family doctors who always have said there is nothing I can do - "It's probably just arthritis from playing sport". Never very helpful answers! My shoulder and neck pain have been an issue most of my working life - mostly affecting me during the workday, then when I get home I'd just be in a lot of pain, not knowing how to get rid of it.
My mom is a patient here and had nothing but great things to say about all of the staff and how professional the care is. The reduction in pain was immediate from the first treatment. I was especially interested in the results from my x-rays that showed I needed to get some treatment and quickly. The range of activities available is really good, and the care is really specific to my pain needs. Overall I'm feeling much better and really hopeful that I will be putting all of the pain in the past very soon!"
- Christine L.
---
"I have suffered from low back pain for many, many years. I have had several doctors examine me and tell me I would have to remain on pain medication and I would suffer with back pain the rest of my life. I tried physical therapy and my pain was so bad. I was at the point that the back of my left leg was totally numb and could not walk without holding on to walls, doors, etc. I cancelled a day of my physical therapy due to the pain and had to force myself to go pick up my pain medication from Walgreens.
Kauffman Chiropractic was at Walgreens. I gave it a try and forced myself into the Kauffman Chiropractic office. My pain level was at a 10+ and could barley walk. Within the first month of treatment I am walking normal and my pain level has dropped by at least 50% or more. I have had an outstanding performance with Kauffman Chiropractic. I highly recommend the entire staff at Kauffman Chiropractic. This has been a wonderful opportunity for me. I thank them very much for helping me when I didn't know what else I was going to do."
- Jeff C.
---
"I came in with terrible middle to low back pain, with movement I felt like my back was breaking at times. I have been dealing with this approximately 5-6 years, on and off, but lately it had been happening more often - daily. I could not sit or lay on the floor and play games with my kids and working was getting rough. My problems have been completely helped with chiropractic care, almost alleviated all of my symptoms. I am more energetic and feel emotionally better. I feel so completely at ease, I cannot rave enough!"
- Paula M.
Schedule an appointment at one of our locations below: